Penn Engineering
They dreamed it. We brought it together.
PEM® is a leading brand of PennEngineering®, the global leader in fastening solutions for a variety of applications across industries like Automotive Electronics, Consumer Electronics, Datacom and more. Their work runs the gamut from cell phone fasteners to electric cars to aircraft taking flight in space. 
They came to WDG in search of a new site for their flagship brand that connects the dots for their customers. As a global company producing and providing parts, products, and engineering solutions, PEM® had complicated IA, storytelling, and technical needs. Untangling this required a multidisciplinary approach. 
Challenge
Capture the true essence of a booming innovative brand, integrate with multiple systems, and create a captivating user experience for engineers.
Solution
A modern digital brand strategy, sophisticated information architecture, and flexible WordPress components. 
Results
A multi-language suite of websites for a flagship brand that allows for easy conversion and sophisticated product search.
14% Increase in new visitors
14,000 Products displayed
PennEngineering® is a global company, but you wouldn't know it by looking at their original website. Built nearly a decade ago, the site no longer accurately represented their brand or even correctly highlighted their services. They came to WDG to build a new website for their leading service provider and develop a suite of multi-language sites to represent their brand around the world.
PennEngineering® suffered from a brand challenge. As the holding company for a suite of sub-brands, PennEngineering® struggled to differentiate itself from its leading brand, PEM®. A new brand strategy needed to be established. 
This brand platform needed to feel innovative and lean on PEM®'s long history of developing creative ways to hold the world together
Our brand and content strategy teams worked hand in hand with PEM® to develop a PEM®-centric brand messaging platform to set PEM® apart from their parent brand, inclusive of mission and vision statements, core values, and a digital content strategy plan. 
To support these goals, WDG provided content services like:
Digital content strategy plan 

Audience specific content tactics

Priority page outlines

Content templates for on-brand copywriting 

Writing for Web 101 training 

Copywriting for key pages, including brand new industry pages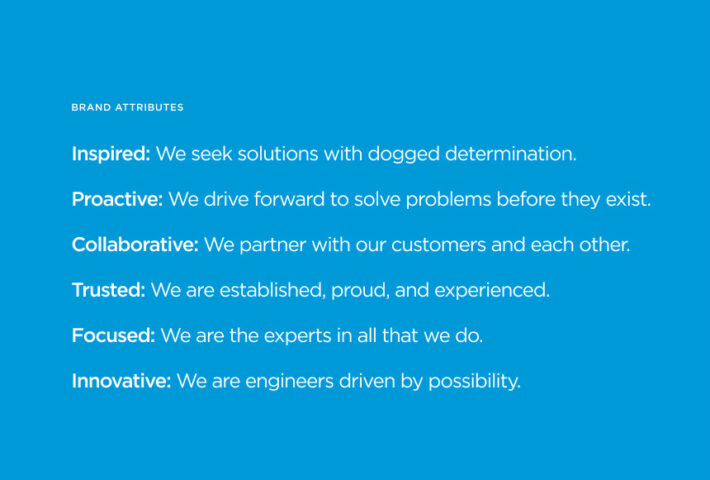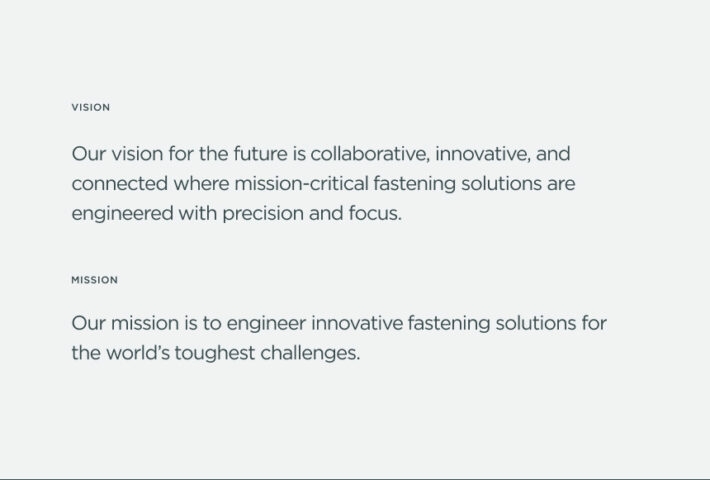 Likewise, the look and feel of the new PEM® presence was key. It needed to be familiar to users who know PennEngineering®, but also distinguish PEM® as a separate entity. Brand, usability, and storytelling were all key features of the new design language, tenets of which carried into each facet of the project.
We focused on brand realignment with a set of styles that were derived from established PEM® marketing materials and evolved existing print styles into a digital design system. 
Inspired by modern tech companies, we focused on showcasing the unboundless energy of this innovative company and evolving visually from a "Mom and Pop" hardware distributor to the sophisticated global company that they are. 
Backed by the idea of a modular design system, a system of components was developed to create ultimate CMS usability. This flexible system that can adapt to marketing priorities and business requirements.
Developing an easy-to-use product section was the key to success for this project, especially for PEM®'s core audience group, engineers. Connecting to not one, not two, but three different databases to create a seamless product finder and inventory required all hands on deck from our developers, information architects, and strategists. 
Improving the front-end experience was step two after connecting all the dots. We organized uncategorized content like product specifications from a messy database export to create a best-in-class sorting and filtering interface that served content to customers.
Together, we audited and reduced content, tagged thousands of products with new terms, and created a single streamlined product finder tool. Working with international PEM® teams,we determined a shared global taxonomy (or vocabulary and sorting system) and consolidated nearly 1,000 terms into a streamlined list of 14. These terms include; product family, performance type and even industry.
This taxonomy was then deployed sitewide to tag content like resources or Buyer's Guides to allow for easy decision-making. Previously users would have to know what Resource Manuals went with entire Product lines often resulting in overworked sales representatives.
Search is also key to this website experience. Powered by Apache SOLR, PEM®'s new search allows users to isolate content by type and topic and search for specific parts, product families, and resources. 
Additional Gutenberg features of the site include: 
Custom Hubspot Integration, including address verification and inventory management

Resource library and education section

Downloadable Buyer's Guides to aid in purchasing 

Chatbot that connects directly to a PEM® representative 

New "Talk to an Engineer" feature 

FAQs, Datasheets, and more 

Future launches in 2022, 2023, and 2024 of EU, Asia, and additional global sites
Start a Project
Let WDG Help You
Grow Your Business!
Let's Talk