The Importance of Improving Your Site's Conversion Rate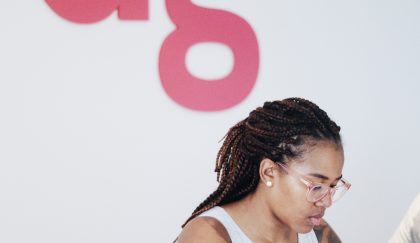 ---
Conversion Rate
KPI (Key Performance Indicator) goals help to measure the effectiveness of your sites UX/UI, which you can read more about in our last post. One of these important KPI goals you should be measuring is your conversion rate. A conversion rate is the percentage of users out of the total number of visitors who complete the desired action that your site is requesting, which is your call to action (CTA). This action can vary from the sale of a product, lead generation, or engagement with content.
You must convince users that what you are offering is the best and an interactive, informative website is just the place to begin. Focusing on content you want to share with potential clients, instead of focusing on the users ability to complete the CTA can be very easy to do. Doing thorough research and reorienting your focus to the user's needs is a way to turn your website into a effective marketing tool.
Improve Conversion
Many things that can be altered on your site in order to improve conversion rates. Designs, verbiage, and incentives all play a part in the rate of conversion. Many methods can help you to reach your goals, you just have to find which ones will work for you. A few of our suggested methods to improve user satisfaction and conversion are to:
Guide readers from top to bottom: Ensure that your important content leads to your CTA.
Incentivize consumers with an offer relevant to you: Free membership offer, free gift, etc.
Repetition of your CTA: Place CTA in different locations throughout the page, but use caution not to create excess clutter.
Reduce quantity of information users must provide: Reduces the time users must invest and makes participation compelling.
These are just a few techniques to get you started, but assessing why your sites CTA is not producing your conversion goals and making necessary adjustments is key. Most likely, you will continuously make changes in order maximize your sites performance. Conversion is arguably the most important factor to monitor on your site.
USIP
Our client, United States Institute of Peace (USIP), wanted to expand their digital reach and effectively share crucial peace-building resources through their redesign. We were able to achieve this for them by creating a custom issue area and flag icons, maps, and templates which seamlessly guide the user to target destinations. It is apparent that these adjustments aided in leading consumers to their CTA. They over doubled the number of publication downloads and the average session duration increased by over 3%. Time spent using resources and publication downloads were both a part of their call to action for users, resulting in a noticeable increase in conversion.
Curious about what WDG can do for your business goals or have questions about conversion rates? Get in touch!