WDG Named a Top Washington, D.C. Web Design Company
---
WDG Was Awarded Recognition As a Top Washington, D.C. Area Web Design Company
WDG® is proud to announce the research firm Clutch has named WDG as a top Washington, D.C. area web design company. The report evaluated client reviews, market presence, and clientele, finding WDG a top digital agency for overall "ability to deliver" in the greater Washington area. The findings were announced in a national press release this week.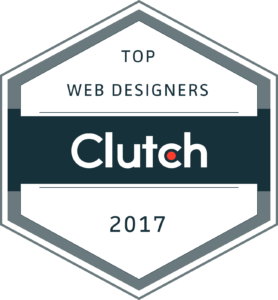 WDG is a full-service digital creative agency based in the D.C. area. We offer over a decade of experience as industry leaders, specializing in technology, digital marketing, strategy, and design services. We leverage this experience and expertise to craft meaningful connections between our clients and their audiences.
DJ Fajana, business analyst at Clutch, notes, "In today's day and age, a good website is integral to establishing a company's brand." WDG has helped organizations in nearly every industry prosper with our digital and strategic expertise on scalable and secure WordPress and Drupal powered sites. Fajana adds, "These DC web designers have showcased their exceptional ability to deliver responsive, well-crafted, and unique websites for their clients."
WDG is honored to be among the top agencies in the D.C. area. Ab Emam, Agency Director of WDG, notes, "We are incredibly excited to be named by Clutch as one of the top D.C. area digital agencies. Our expert teams of strategists, content marketers, developers, and designers work collaboratively to ensure exemplary digital products for our clients. We are proud of our partnerships with incredible organizations, and our work to continuously elevate their brands. We are grateful to Clutch for their invaluable work and this incredible honor."
Want to know more about how WDG can give your organization a premier digital presence? Contact us today!